Product Description
E Waste Pcb Recycling Machine is used for separating metals and non-metals in materials, such as waste circuit boards, CCL, circuit boards, bits and pieces, and recovering metals and resin powder in those materials.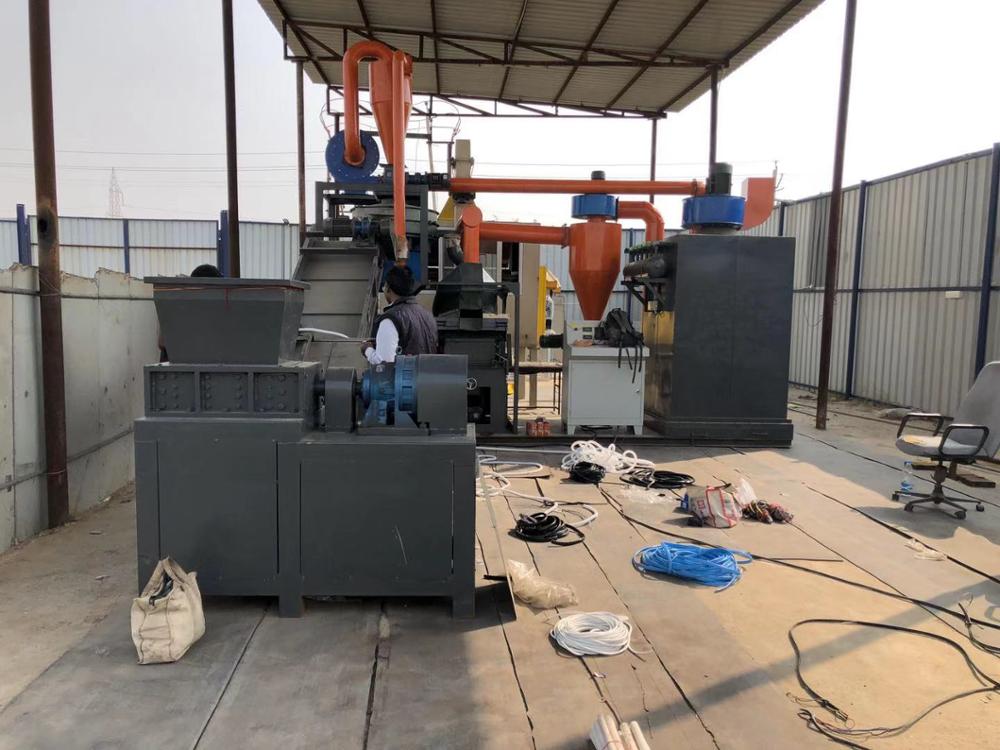 For Example:
1. Electricity cable.
2.Communication line.
3.Telephone line.
4. Electricity wire.
5. Cable conductor.
6. Aluminum foil.
7. PCB Boards.
...
We Can Also Turn " Waste" into "Wealth"

Features of equipment
1. The entire assembly line uses the PLC intelligent programming automatic control and man-machine interface touch screen, so that the even feeding of the entire production line and coordinated work can be realized.
2. Compact structure, reasonable layout, stable performance, noise reduction treatment of the crushing equipment.
3. The crushing part uses shredding, smashing and crushing processes, and circulating water cooling is used inside and outside the crushing chamber.
4. Use the negative pressure feeding system and pulse dust removal system to purify the working environment.
5. The sorting part adopts the proportion sorting combined with the static careful selection, so that the metal recovery rate can reach up to more than 99%.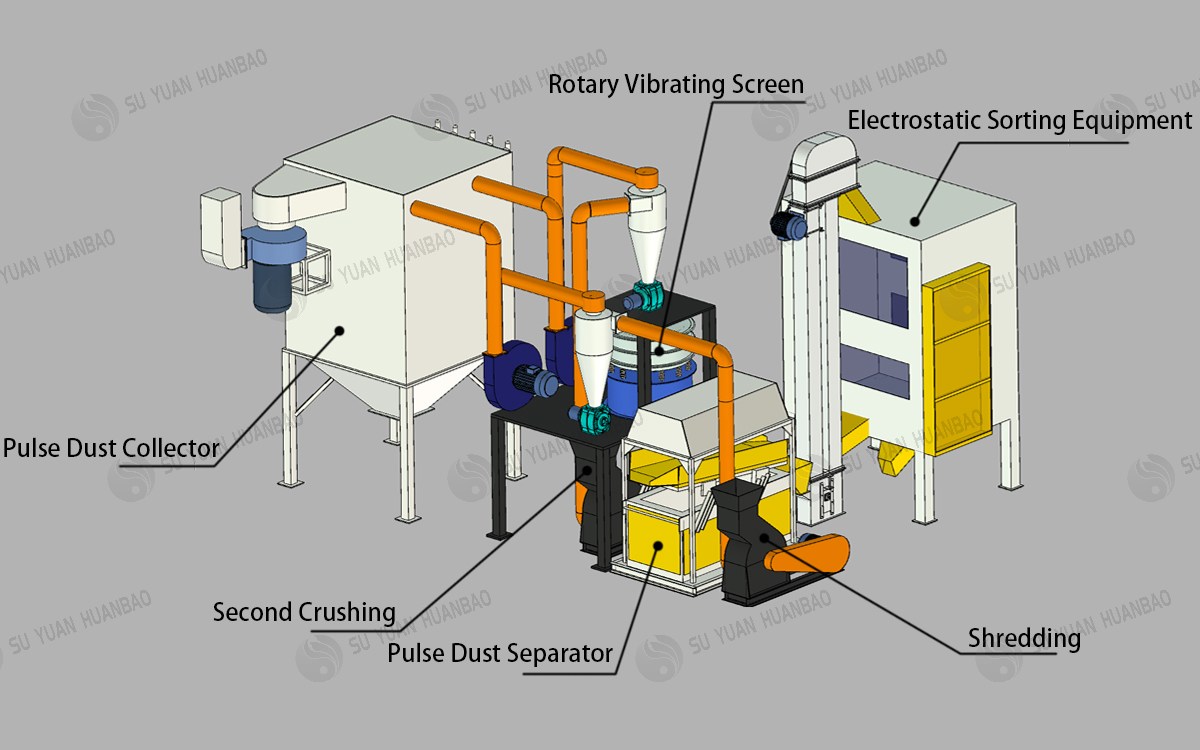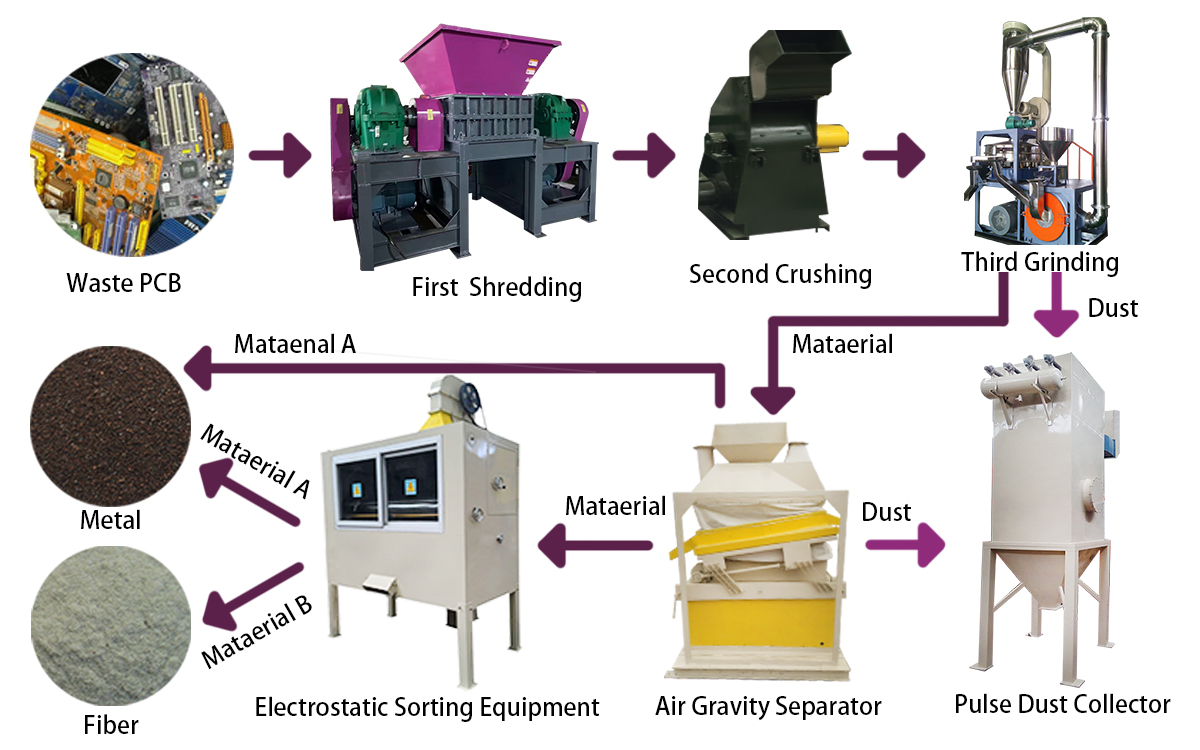 Get the quotation
Parameter
| | | | | | | |
| --- | --- | --- | --- | --- | --- | --- |
| Model | Power (kw) | Recovery percent (%) | Collection coefficient (%) | Output (kg/h) | External dimension (mm) | Weight (kg) |
| SY-1000 | 45 | 98 | 99 | 150-200 | 6000*7500*4200 | 4250 |
| SY-1500 | 68 | 98 | 99 | 200-300 | 7000*8200*4500 | 6500 |
| SY-1800 | 110 | 98 | 99 | 300-500 | 8000*11000*4800 | 8500 |
| SY-2000 | 198 | 98 | 99 | 1000-1200 | 8200*16000*5250 | 12500 |