Double Shaft Plastic Shredder
Company Profile:
China Henan Traceability Environmental Protection Equipment Co., LTD., founded in 2002,it is one of the early few domestic manufacturers of renewable resources recycling equipment.In the past 20 years, we have been focusing on the research and manufacturing of various waste resources separation, sorting and regeneration equipment.

The company mainly produces: Pcb Recycling Machines;Copper Wire Recycling Machines;Copper Aluminum Recycling Machines;Aluminum Plastic Recycling Machines;Radiator Separator those;Plastic Recycling Machines.

The Circuit Board Dismantaling Machine, through years of market verification, has stable and reliable equipment, and the Copper Wire Recycling Machine can realize the effect of no plastic in Copper and no Copper in plastic, which is advanced in China and highly recognized in the market.

Our company always adhere to the credibility of the first, customer first principle, to achieve the combination of quality products and quality service.We will with high quality products and reputation, dedicated service and new and old customers, to jointly create a clean blue sky and efforts.

Because we are professional, we are trustworthy;Because we work hard, we do better!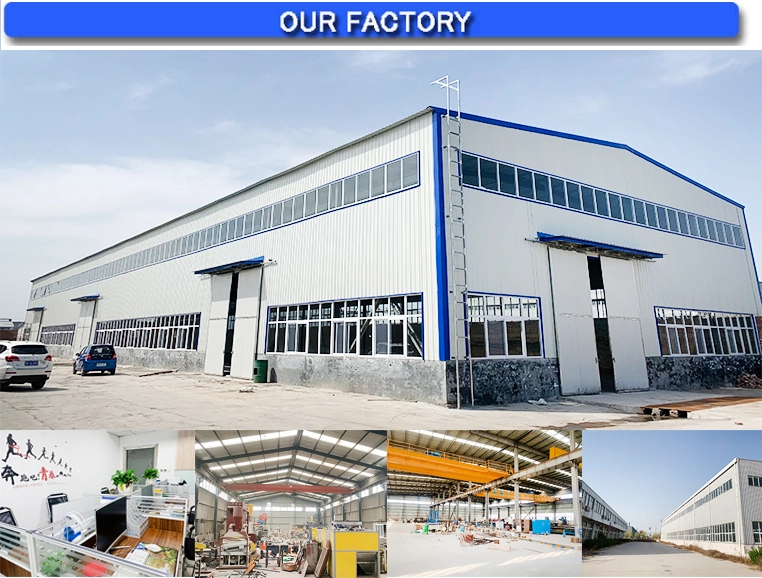 Xinxiang Traceability Environmental Protection Equipment Co. Ltd. was established in the end of 2002.For more than 18 years, we have been committed to the research and manufacture of various waste resources separation and sorting recycling equipments.
The company has always adhered to the principle of " Service First, Customer First ". We will serve the new and old customers with high quality products and service. We will contribute to create a healthy and environmental world together !
Our Customer visiting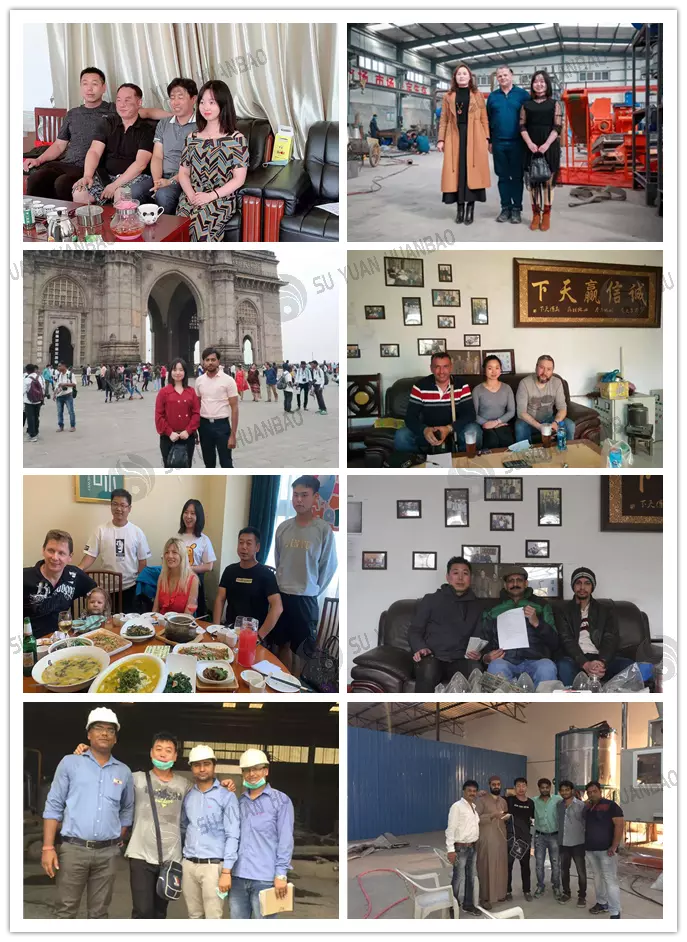 Our Certificates

FAQ
Q: Why Choose Us?
1)Eighteen year's experience,Enjoy a high reputation at home and abroad
Our factory has been dedicated to recycling equipment for 18 years. Our machines have high reputation both at home and abroad (Such as the Middle East, Southeast Asia, Africa and so on more than 10 countries and regions)
2) Price advantage
We are manufacturers, not dealer. Factory direct sale makes price more competitive.
3) Fast Delivery:
We promise the goods can be shipped out on delivery date after confirmation of the order.
Q: How to ensure the quality of the machine ?
You can send your sample scrap materials to us, we will test the machine for you for free. We also warmly welcome you to visit our factory to test our machine personally.
Q: Which brand of motor will you use?
We use domestic motor manufatured by Chinese-famous suppliers, but you can choose Siemens or other brand motor.
Double Shaft Plastic Shredder Applications:

Our double shaft plastic shredder machine also can shred other various kinds of materials and meet many
shredding requirements such as:


1. Plastic, plastic bottle, LLDPE/PP material
2. Metal drum, metal cans, aluminum cans
3. Tire, bumper, roadblock, battery
4. Washer, fridge and other waste home appliances
5. Carcass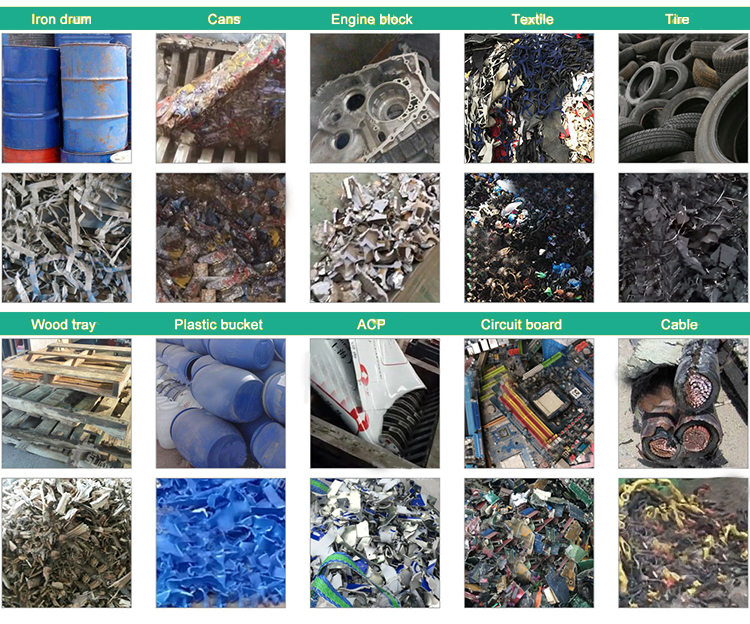 ♣ A variety of containers: plastic beverage cans, plastic barrels, drums, crates, packaging barrels,PP bottle,PE pet bottle.
♣ Waste appliances: TV, washing machine, refrigerator shell, printer, keyboard, waster Microwave oven,waster computer,waster mouse,Circuit board.
♣ Pipe: large pipe, pipe fittings, PE pipe,PVC tube.
♣ Wood: wooden pallets, plastic pallets, forklift pallets,Used furniture.
♣ Rubber:waster wire, tires tires, truck tires.
♣ Scrap metal: car shell, aluminum, scrap aluminum, engine shell, Lead plate,waster steel,waster iron.
♣ Garbage:Food waste,animal carcass, medical waste, garden garbage,Fruit trash,Vegetable trash,glass.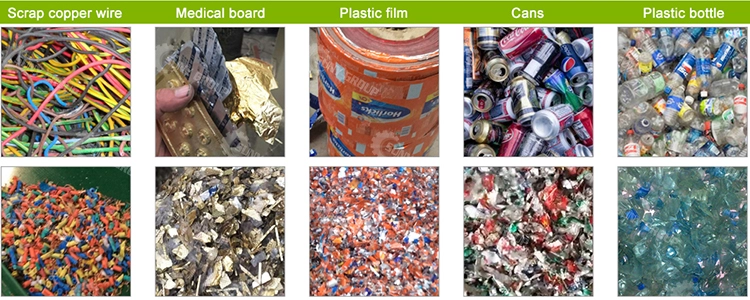 Product structures:

It has low revolution speed, large torque, low noise, large processing amount and even discharging particles. After the special design of shredding mechanism, the capture, tearing and cutting of materials are optimized.
Control of electric device: PLC intelligent control is adopted in the machine operation, and the cutting angle of the material can be automatically reversed and adjusted during overload to make the operation more intelligent and simple.
Working Principle:

1.Feed hopper: Put the material to be crushed, so as to prevent the material from splashing out;
2.Double shaft cutting system:Using different blades according customers' material;
3.Power system:We choose famous brands of motor in China, can also be configured according to customer needs;
4.Discharging conveyor system:It adopts independent power system, and that power system is integrally fixed on the shredder by bolts, so that the power system can be integrally drawn out.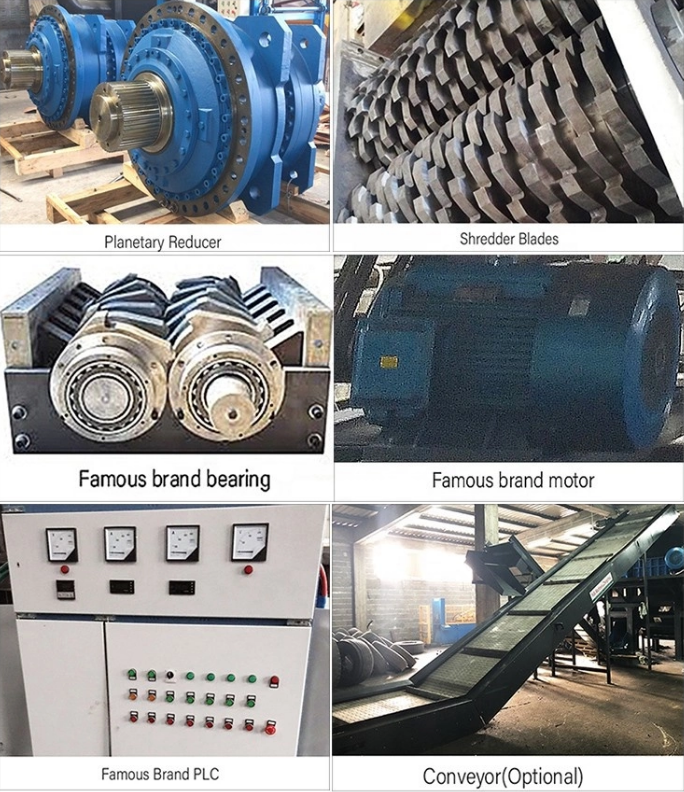 Product parameter:
| | | | | | | |
| --- | --- | --- | --- | --- | --- | --- |
| Model | External dimension (length * width * height) (mm) | Size of crushing chamber (mm) | Diameter of blade (mm) | Thickness of blade (mm) | Quantity of blades (piece) | Power (kw) |
| SZ-500 | 2800×1300×1850 | 500×480 | 200 | 20 | 24 | 11×2 |
| SZ-800 | 3000×1300×1850 | 800×480 | 200 | 20 | 40 | 22×2 |
| SZ-1000 | 3300×1900×2200 | 1000×690 | 300 | 40 | 24 | 30×2 |
| SZ-1200 | 3600×2000×2200 | 1200×690 | 300 | 40 | 30 | 37×2 |
| SZ-1500 | 4180×2100×2400 | 1500×850 | 550 | 50/75 | 30/20 | 45×2 |
| SZ-1800 | 5800×2400×3300 | 1800×1206 | 550 | 50/75 | 36/24 | 55×2 |
| SZ-2000 | 6400×2700×3500 | 2000×1490 | 600 | 50/75 | 40/26 | 90×2 |
| SZ-2500 | 7500×3200×3800 | 2500×1800 | 600 | 75/100 | 32/24 | 110×2 |
| SZ-3000 | 8600×3500×4000 | 3000×1800 | 600 | 75/100 | 40/30 | 132×2 |
Picture show: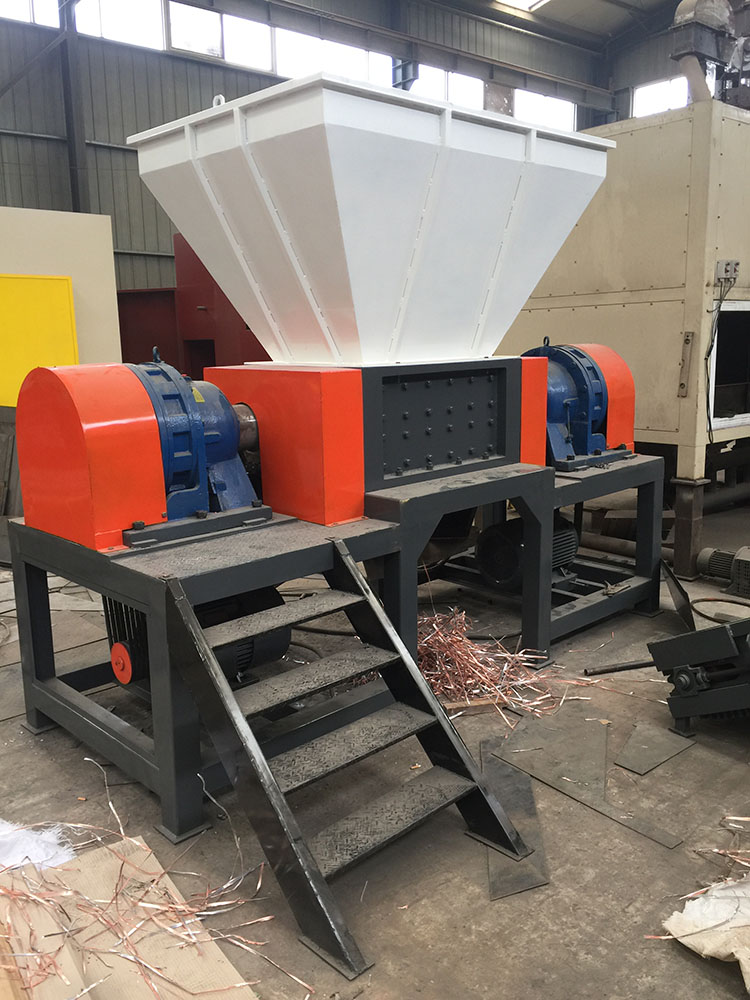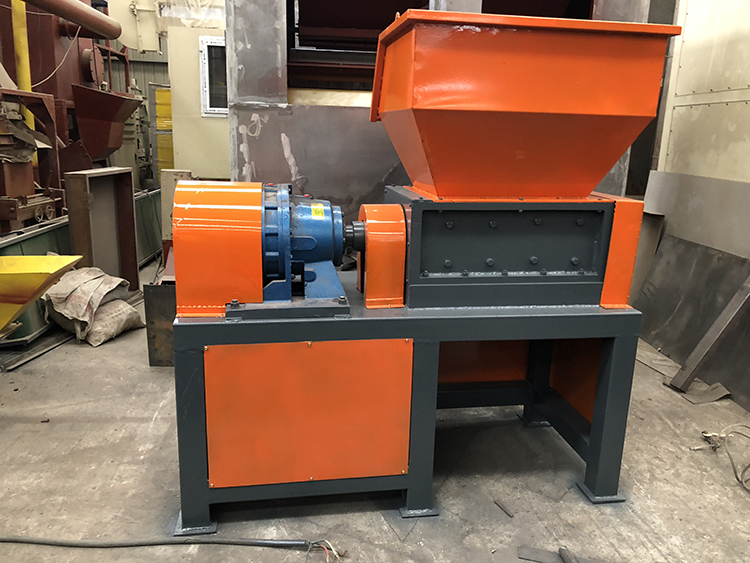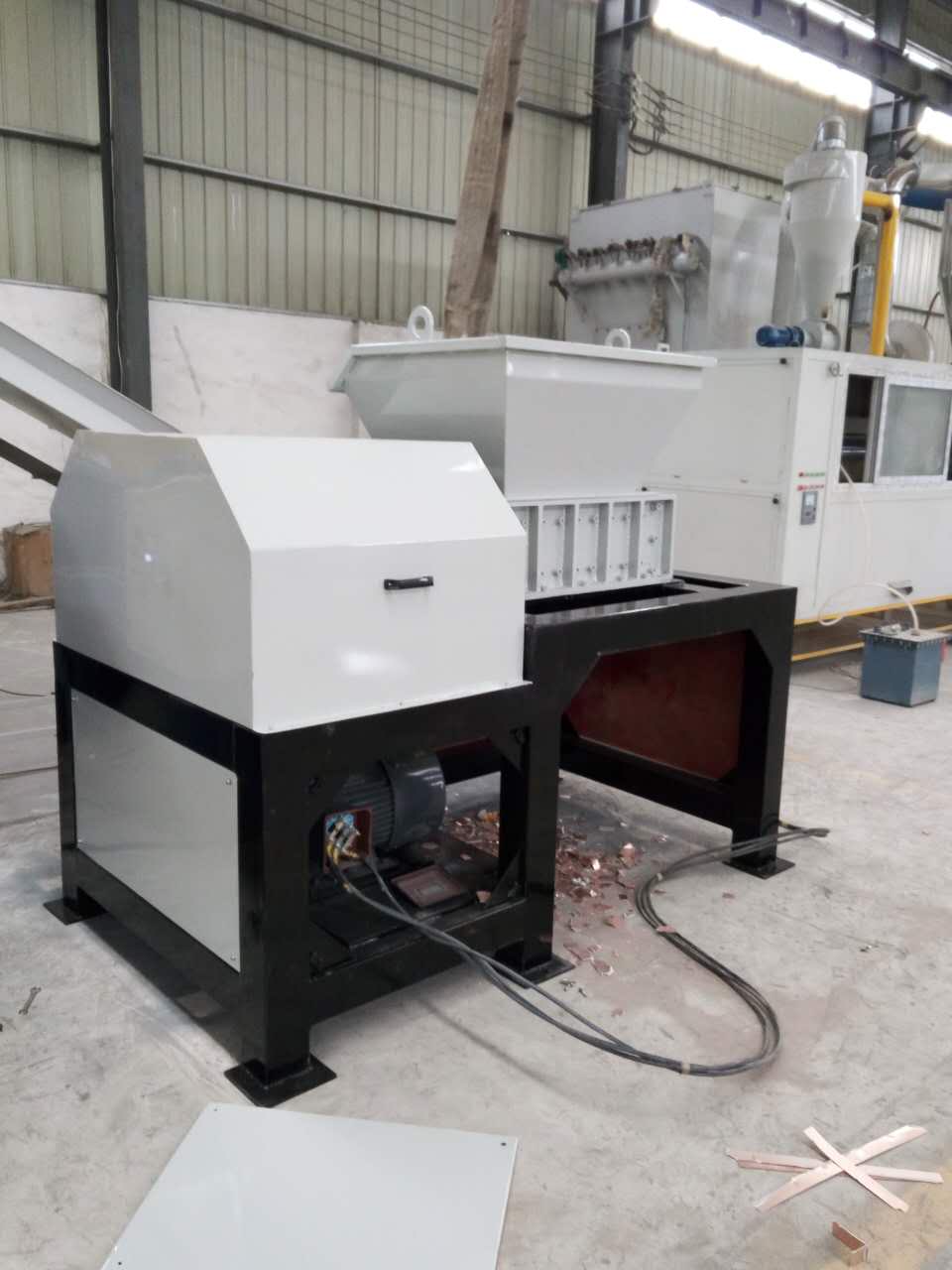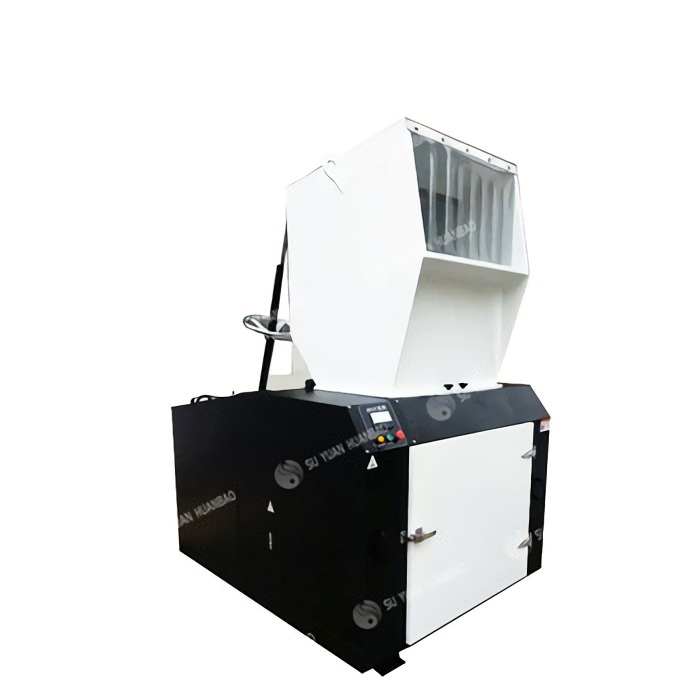 Package: