Waste Plastic Crusher Machine Price
Plastic Crusher Machine feature:

1. Suitable for crushing plastic tubes, plastic sheets, etc.

2. Suitable for crushing plastic boxes, blow molding parts, plastic bottles, barrels, etc.

3. Suitable for crushing large plastics, hard plastics, etc.

4. Suitable for crushing plastic films, plastic bags, etc.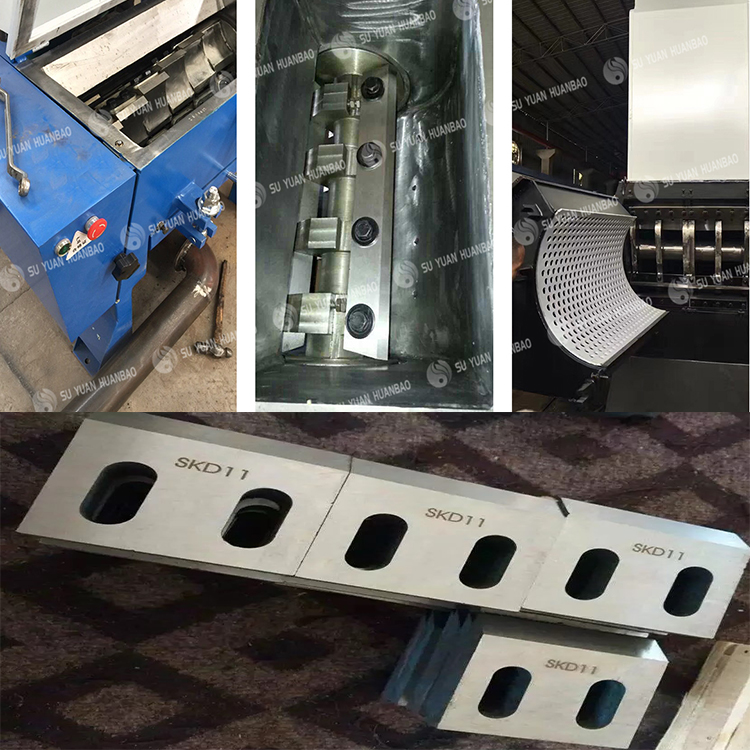 Raw materials:

1. PET bottle, drink bottle label, bottle cap.
2. PE film, agricultural film, bag, PE pipe, water pipe, drainage pipe.
3. PP woven bag, PP water drum, PP cup, PP film, sheet, pallet, basket.
4. LDPE/HDPE film, sheet, flake, lump, board.
5. PVC pipe, profile, window frame, door frame, soft PVC door curtain.
6. Wood plastic window/door.
7. PC/ABS water drum, LOCK, and LOCK crisper.
8. Rubber tire, rubber/plastic material from the injection mold.
9. Fiber, coconut fiber, jute fiber.
10. Non-woven fabric and Nylon.
11. Leather, artificial leather, leather shoes, leather clothes, leather hand bags.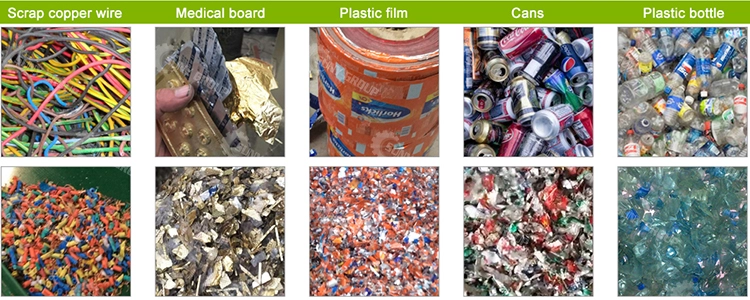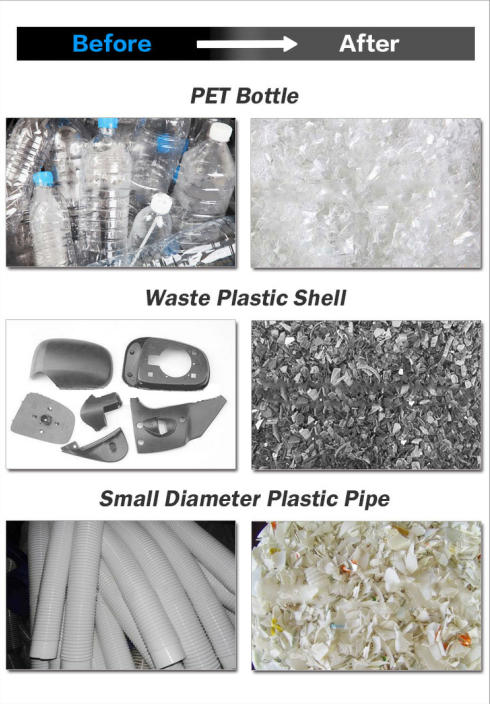 Technical Parameter:

| | | | | | | |
| --- | --- | --- | --- | --- | --- | --- |
| Model | Size | Size of the crushing chamber | Rotating blade quantity | Stationary blade quantity | Power | Weight |
| SY-600 | 1600*1200*1860 | 400*600 | 18 | 2 | 22 | 1250 |
| SY-800 | 1750*1400*1900 | 400*800 | 24 | 4 | 37 | 1500 |
| SY-1000 | 2100*1650*2300 | 600*1000 | 30 | 4 | 45 | 1800 |
Package: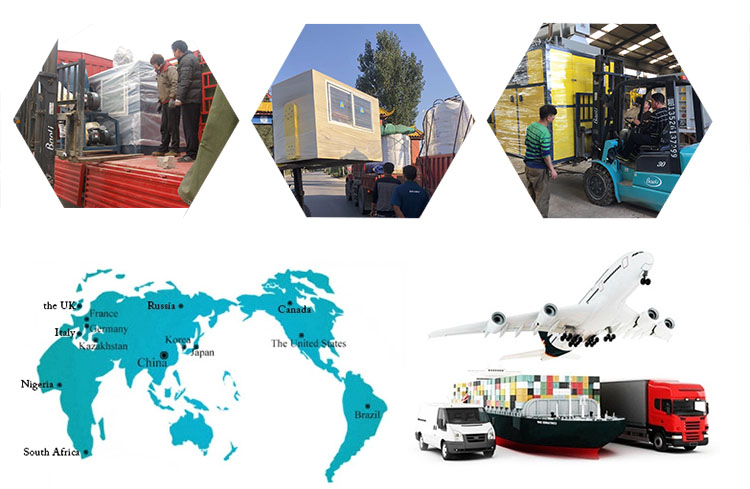 Picture show: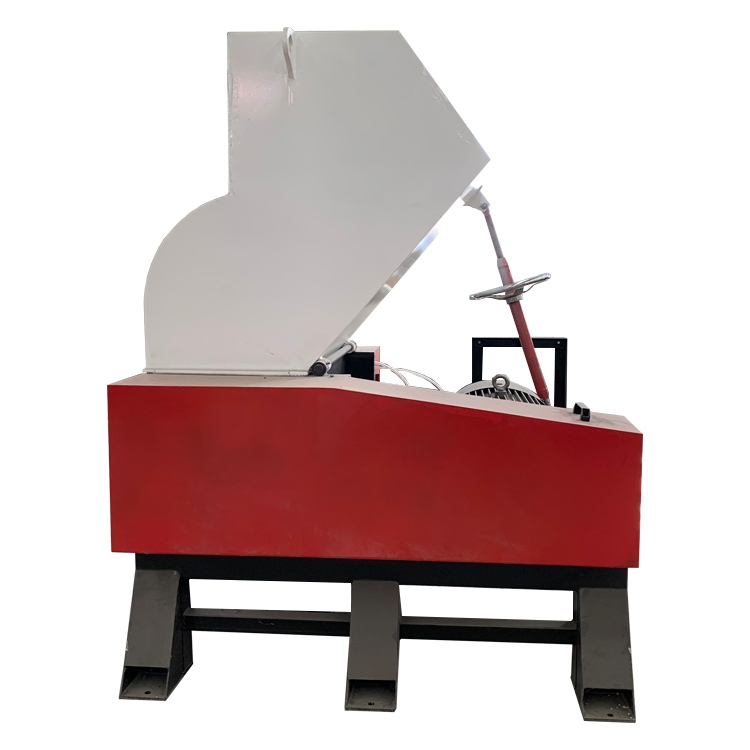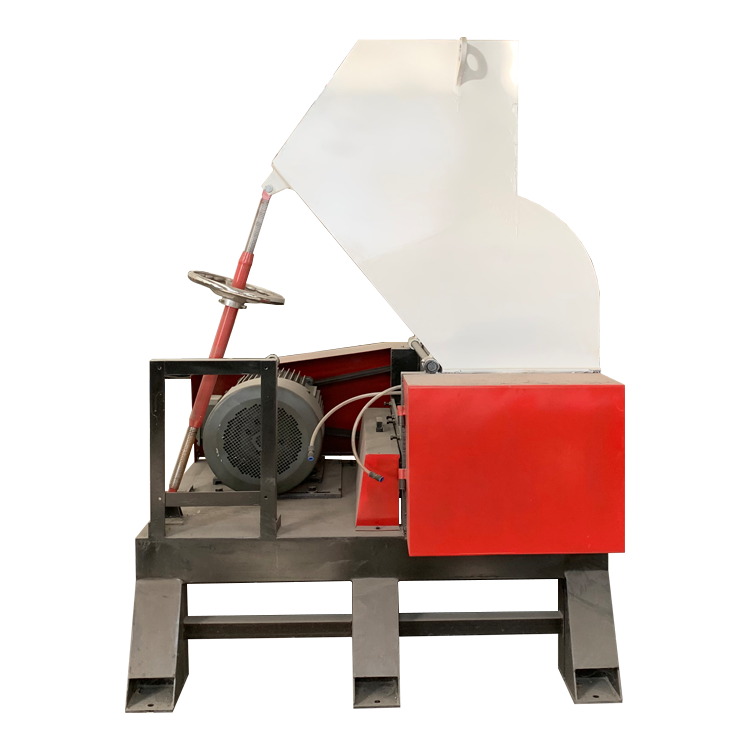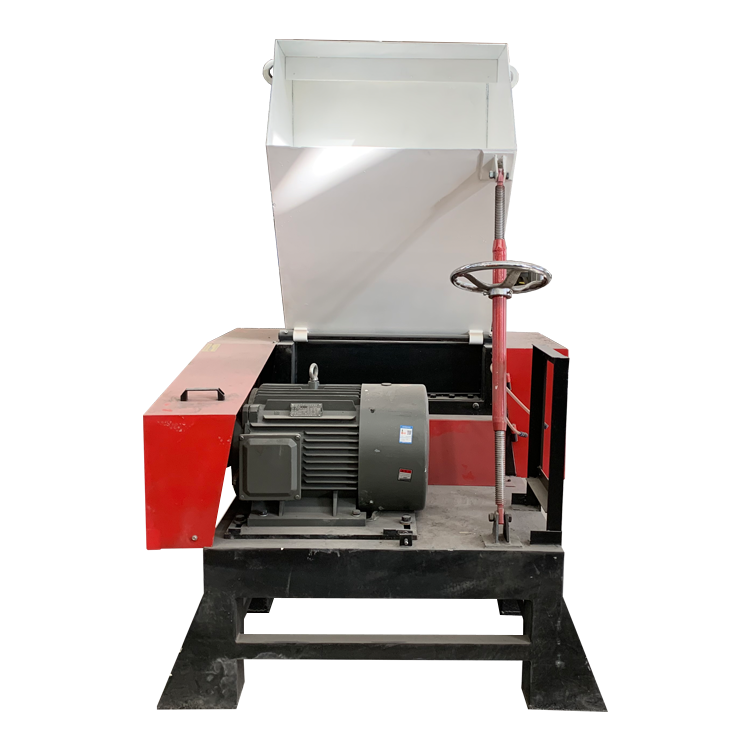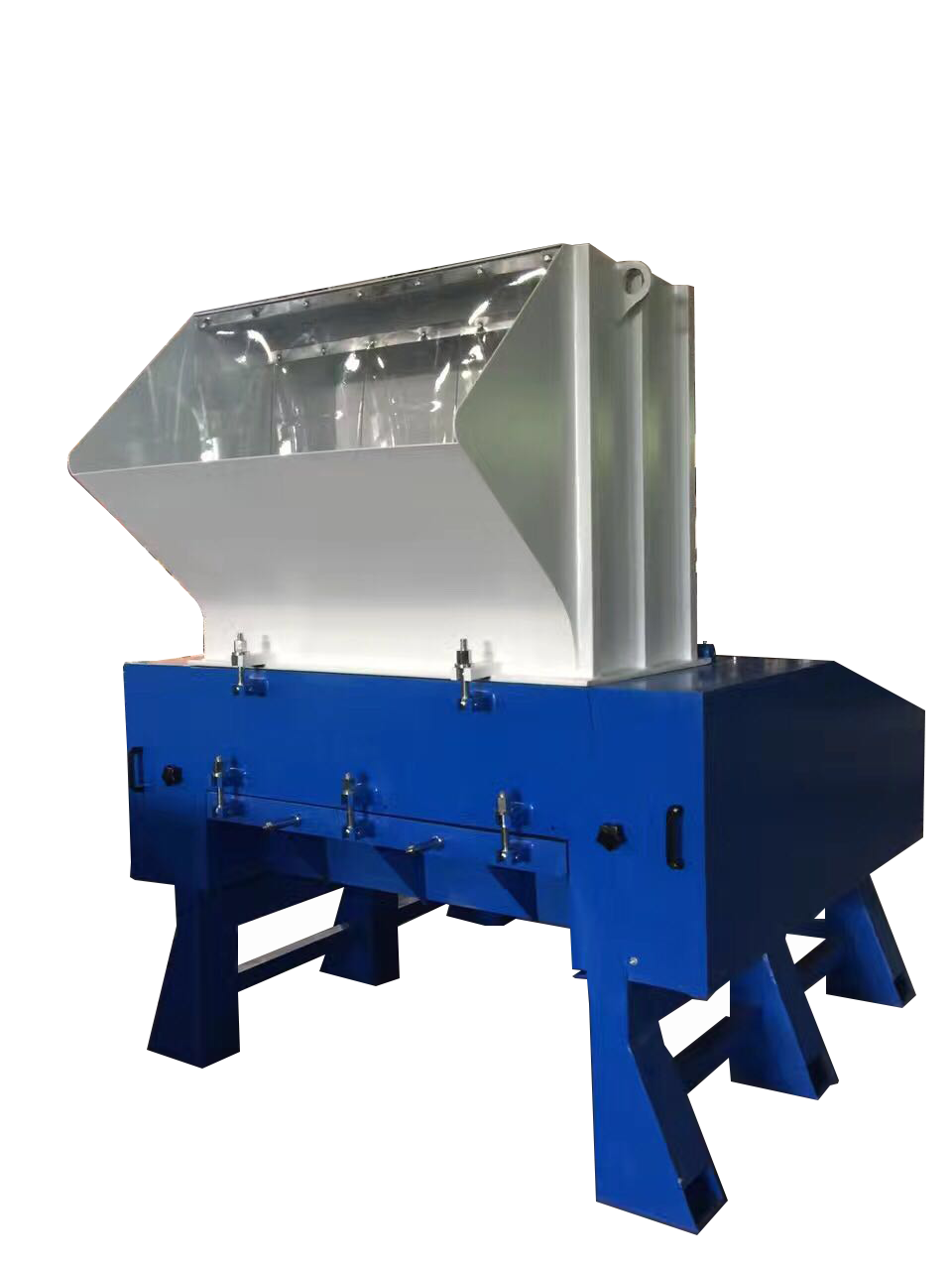 Company Profile:
China Henan Traceability Environmental Protection Equipment Co., LTD., founded in 2002,it is one of the early few domestic manufacturers of renewable resources recycling equipment.In the past 20 years, we have been focusing on the research and manufacturing of various waste resources separation, sorting and regeneration equipment.
The company mainly produces: Pcb Recycling Machines;Copper Wire Recycling Machines;Copper Aluminum Recycling Machines;Aluminum Plastic Recycling Machines;Radiator Separator those;Plastic Recycling Machines.
The Circuit Board Dismantaling Machine, through years of market verification, has stable and reliable equipment, and the Copper Wire Recycling Machine can realize the effect of no plastic in Copper and no Copper in plastic, which is advanced in China and highly recognized in the market.
Our company always adhere to the credibility of the first, customer first principle, to achieve the combination of quality products and quality service.We will with high quality products and reputation, dedicated service and new and old customers, to jointly create a clean blue sky and efforts
Because we are professional, we are trustworthy;Because we work hard, we do better!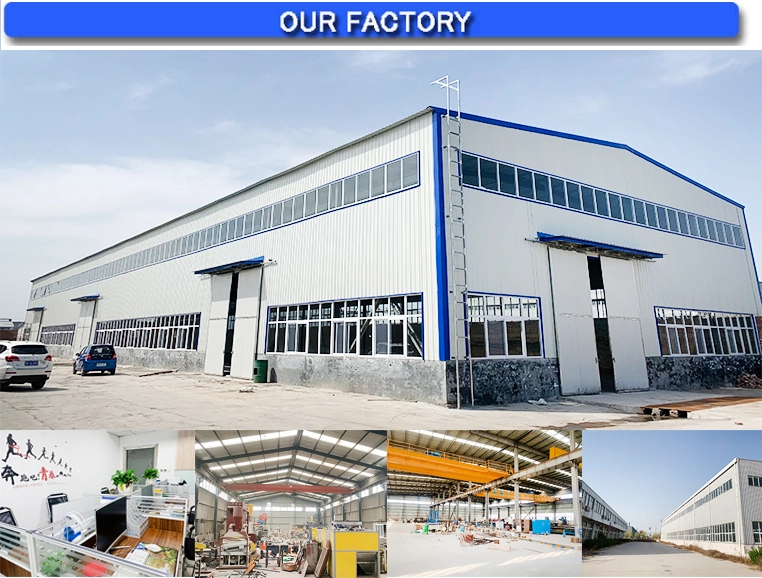 Xinxiang Traceability Environmental Protection Equipment Co. Ltd. was established in the end of 2002.For more than 18 years, we have been committed to the research and manufacture of various waste resources separation and sorting recycling equipments.
The company has always adhered to the principle of " Service First, Customer First ". We will serve the new and old customers with high quality products and service. We will contribute to create a healthy and environmental world together !

Our Customer visiting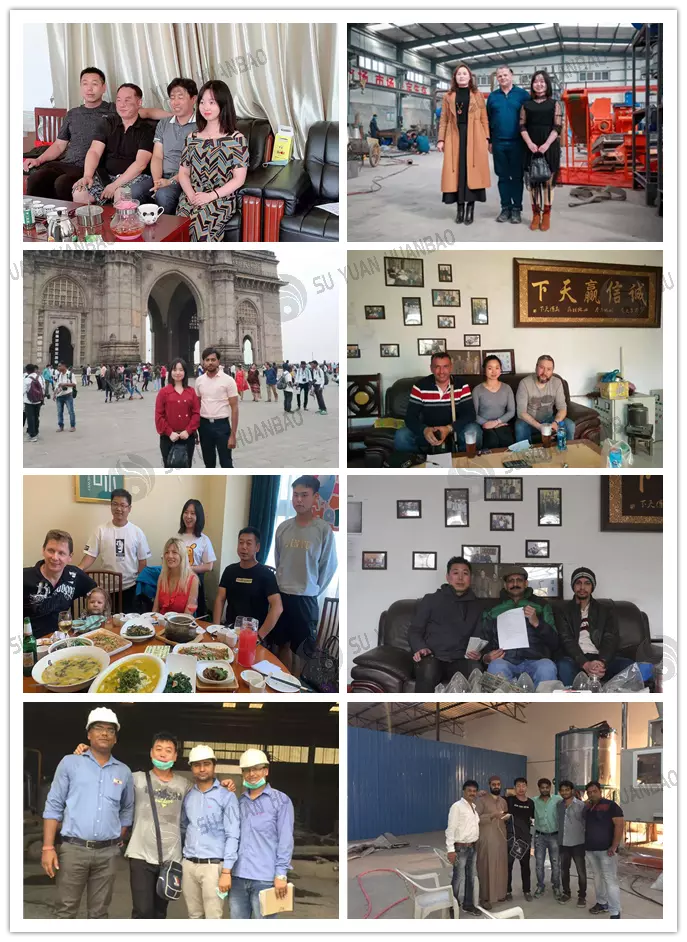 Our Certificates

FAQ

Q: Why Choose Us?

1)Eighteen year's experience,Enjoy a high reputation at home and abroad

Our factory has been dedicated to recycling equipment for 18 years. Our machines have high reputation both at home and abroad (Such as the Middle East, Southeast Asia, Africa and so on more than 10 countries and regions)

2) Price advantage

We are manufacturers, not dealer. Factory direct sale makes price more competitive.

3) Fast Delivery:

We promise the goods can be shipped out on delivery date after confirmation of the order.

Q: How to ensure the quality of the machine ?

You can send your sample scrap materials to us, we will test the machine for you for free. We also warmly welcome you to visit our factory to test our machine personally.

Q: Which brand of motor will you use?

We use domestic motor manufatured by Chinese-famous suppliers, but you can choose Siemens or other brand motor.



Contact us: